When you need a new roof, look no further than Acclaimed Roofing. Our roofers offer quality materials and superior craftsmanship. Your roof is in safe hands with us!
TOP OF THE LINE PROFESSIONALS
Owens Corning Roofing Preferred Contractors are part of an exclusive network of roofing professionals who meet high standards and strict requirements for professionalism and reliability.
HIGHLY SKILLED CERTIFICATIONS
We are certified by the National Insurance Restoration Council, an organization that recognizes only those who operate with the highest integrity and standards!
INDUSTRY-LEADING WARRANTIES
You can rest easy knowing your investment is genuinely protected because we provide the industry's best product and service warranties. This provides a peace of mind for years to come.
A LOCAL ROOFING COMPANY YOU CAN TRUST
When it comes to securing the best possible service for your home, working with a local roofing contractor will offer you the experience you deserve, and the dedication to your home and community.
Acclaimed Roofing has been providing quality roofing in Scottsdale and the greater Phoenix AZ area for over 15 years. We are an Owens Corning Preferred Contractor, offering our customers only the best selection of the highest quality roofing materials available on the market. Our installers have decades of experience to make sure your new roof is installed with care and quality craftsmanship. We also offer a 5-year workmanship warranty for all of our products and services. We are always available to handle any issue that may arise. 
STREAMLINED SERVICE TO MAXIMIZE VALUE FOR OUR CUSTOMERS
Acclaimed Roofing provides the Arizona area with expert commercial and residential roofing. Our skilled installers only offer the best materials and quality craftsmanship for every job, no matter the size. Our services include roof inspections, roof replacements, new roofs, roof repairs, and roof maintenance. We are a premier roofing company in Scottsdale and Phoenix Arizona.
"A recent storm took out a tree in our front yard which landed on the house and caused a lot of damage. Acclaimed Roofing sent a rep out immediately after we called and they were very detailed about our options. They worked with us to negotiate the insurance process and we're always prompt to return calls and retrieve quotes. We had a new roof in just a few days and it looks beautiful. Our minds were put at ease by these guys after a stressful incident – from start to finish the service was excellent!" – Carrisa S. Scottsdale roofing customer
Call us today at (480) 454-7033 for a free estimate on your new or replacement roof!
IT IS IMPORTANT TO CATCH DAMAGE EARLY ON
We will help you analyze your roof for damage. Oftentimes this can be very confusing and hard to spot. We are equipped to do roof repairs in Scottsdale and Phoneix as well as replacements, as there are many cases in which the entire roof does not need to be replaced. During our inspection, we will factor in the benefits of repairing vs. replacing your roof. If repairing your roof could save money or the insurance will not buy the job it could be the best option. Our team has been trained with integrity to give our customers what is best for them, not the salesperson. The great news is that this entire inspection is 100% free to Arizona homeowners. Contact us today and we will send someone out to your home for a risk-free inspection.
Our business philosophy is based on honesty and integrity, we are committed to complete customer service satisfaction while guaranteeing quality installation as well as repairs.
Acclaimed Roofing is careful to protect each property from fallen debris, allowing us to quickly leave the job site cleaner than when we arrived.
We employ crews specializing in each aspect of roofing: tile, shingles, and flat foam roofs, including all repairs, we really do it all!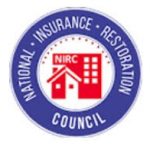 QUALITY ROOFING SERVICES REFERAL SYSTEM
SEE WHAT OUR CUSTOMERS HAVE TO SAY
 

HIGHLY recommend these guys. Our roof was in bad shape they fixed the entire roof and I can't get over how amazing it looks. They were so personable and got the job done quickly and efficiently. I reached out to another company and they were not as communicative as these guys. They are worth every penny, and cost-friendly. They put in two beautiful skylights that we LOVE. Our flat roof looks amazing!! Thank you so much!
Alexandra Comingorer

Highly recommend Acclaimed Roofing Bryce was outstanding to work wiht and went out of his way…
Kevin Glover

It's my pleasure to recommend Acclaimed Roofing. Rarely you get such quality and professional services.
Jeff Gillis

Bryce at Acclaimed Roofing was a pleasure to work with. Great Communication, prompt completion.
Brent Biedel

Acclaimed Roofing is Amazing. They are affordable with great quality. Bryce had great customer service.
Syrreen Hajzi

This is the best roof service you'll ever need, they are fast, professional, and do an awesome job!
Kirk Emrick