LOOKING FOR A ROOFER IN SCOTTSDALE?
Quality Roofing Solutions for Homeowners and Businesses in Scottsdale, AZ.
We provide top quality and a great price to homeowners looking for a roofer in Scottsdale.
Acclaimed Roofing is a company that has superior experience and knowledge in all things roofing. Whether it's a simple roof repair or a large project for your home or your business, Acclaimed Roofing has you sorted.
Our Scottsdale roofing experts will evaluate your roof's condition and advice you on what you need to do to keep your roof protected for life. Also, we strive to provide honest and effective roofing services to all our clients in Scottsdale Arizona, and surrounding areas.
Browse through our site to find the services you need, and feel free to contact us today for your project quote!
GET A FREE ESTIMATE TODAY!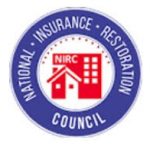 LET US HANDLE THE INSURANCE COMPANY
Our Roofing Services in Scottsdale , Az
We realize how critical it is to do the job precisely, particularly when it happens to be your roof system. Acclaimed Roofing offers a range of roofing services in Scottsdale , AZ including:
We conduct a thorough inspection to assess the state of your roof. We also work closely with our clients to identify any roof leaks or damages that you might have! Contact us for a free estimate today!
Your roof keeps your household and belongings safe, hence it's important to ensure your roof is always in top shape. Our residential roofers provide professional roofing services in Scottsdale , AZ that you'll love!
Several events and occurrences can cause damage to your roof. Our experts are equipped with the needed skills to detect and repair even the smallest of problems.
√ Roof Maintenance
At Acclaimed Roofing, we carry out simple, short maintenance routines that help you get the most out of your roof.
Maintain your business with professional commercial roofing services from Acclaimed Roofing. Our experts can carry out roofing tasks for a variety of commercial industries including grocery stores, hotels, malls, and more.
√ Gutter Repair Scottsdale , AZ
Our roofing contractors install seamless commercial and residential gutters, gutter guards, and more to help protect your property from gutter clogs, excess runoff, and more. Our roofing experts work closely with you to ascertain which kind of gutter and accessories are most suitable for your property.
Our owner, Travis Bare actually worked as an adjustor for a few years. He personally trains every one of our insurance claim specialists to maximize your claim. This helps you keep as much money in your pocket as possible. 
Top Signs You Need to Call Our Scottsdale , AZ Roofing Contractors
 
If you're not acquainted with the events that would prompt calling a professional roofer in Scottsdale, AZ, you might find yourself in serious trouble. Because of this, Acclaimed Roofing has compiled a few indications that you need to look out for that show you require roofing services. They include:
Sagging Roof
If you notice small sagging areas on your roof, it may be caused by a leak that has gone unnoticed for a long period. Observe the area under this sag from your attic to inspect the damage. Call us as soon as possible if you notice any signs of sagging.
Loose Nails
Inspect your roof system. These are normally created by nails that are hammered on a wood joint and eventually back out of the wood because of natural contraction and expansion. If not fixed in time, these can ultimately cause roof blow-offs, wood rot, and more.
Clogged Gutters
Without gutter guards, your gutter can trap debris from surrounding vegetation. This can cause clogging and water dams, compromising the structural integrity of your home.
 Higher Cooling or Heating Bills
If you're encountering costlier cooling or heating bills resulting from the weather, it could be caused by poor ventilation caused by a faulty roofing system. Your roof could be leaking a ton of air and not being efficient.
Water Damage
If you notice any musty odor or stains in the sheetrock, it's time to get a professional roofer to inspect your roof. Timely diagnosis can prevent mold and mildew from moisture intrusion. You may need to get your old swamp cooler removed? This is a common water damage issue in Scottsdale.
Living in Scottsdale Arizona has many advantages, but the severe weather we get sometimes is surely not one of them, especially in terms of hail and heavy wind. Hail damage can really decrease the life of your roof and take years to begin causing problems, but by that time it is too late to file an insurance claim. So, if your home or business has been struck by hail, whether large or small, schedule a professional roof inspection with a roofing contractor ASAP. Our inspections are FREE!
Hail damage is not always detectable from the ground and should have the eyes of a trained specialist. At Acclaimed Roofing, every member of our sales team is trained by a licensed insurance adjuster. When you have roof damage, our experts are here to help and have the knowledge and training to take on even the most challenging roof repair in Scottsdale. We install and repair a full range of residential roofing systems.
Many Scottsdale homeowners have already discovered why we are an elite roofer in Scottsdale. We provide all of our customers with a lifetime workmanship warranty and an upgrade to a 50-year extended manufacturer warranty on the materials that we install. We always use the best weather-rated materials on our installations.

 Quality Craftsmanship
Acclaimed Roofing  guarantees top-notch workmanship and 100% customer satisfaction from the start to the end of your roofing project.

 

Guaranteed Results

Whether it's a contemporary or a traditional design, our trained craftsmen are knowledgeable and fully equipped for any roofing job. No job is too big for us. We treat your Scottsdale home as if it was our own.

 

Highly Professional

Acclaimed Roofing is a licensed and insured roofing company in AZ . Our team of experts can work on any roofing in Scottsdale, AZ, whether it is a simple repair or a large project.

 

Superior Service

Acclaimed Roofing Roofing always strives to provide exceptional service. Before we start any project, we listen to the clients' needs and then provide solutions to fit your lifestyle and budget.

 

Strength and Durability

With a commitment to providing the highest quality workmanship combined with our exceptional customer service, we ensure that your commercial building has the strongest and most durable roof possible all within your budget.
Leading Scottsdale Roofing Companies
 
Whether you need a simple roof repair, roof replacement, gutter repair, gutter installation, or regular roof maintenance, Acclaimed Roofing is your best bet. We're a team of passionate AZ residential and commercial roofing contractors dedicated to ensuring your roof looks good and is long-lasting.
Our roofers offer reliable and cost-effective services to ensure that your home's roof can withstand the elements. Our quality materials, attention to detail, and proven results ensure you're satisfied with the results. Look no further. Request a free estimate today.
What kind of condition is your roof in? A healthy roof is a vital part of maintaining the integrity of any structure and is often put on the back burner, or completely forgotten about entirely until it's too late. Your home is most likely your largest asset and you probably try to take the best care of it. Unfortunately, a lot of homeowners go wrong when they do not schedule regular inspections with a local Scottsdale roofing service.
Pro-Tip: Always check a contractors license, insurance, and Better Business Bureau (BBB) rating.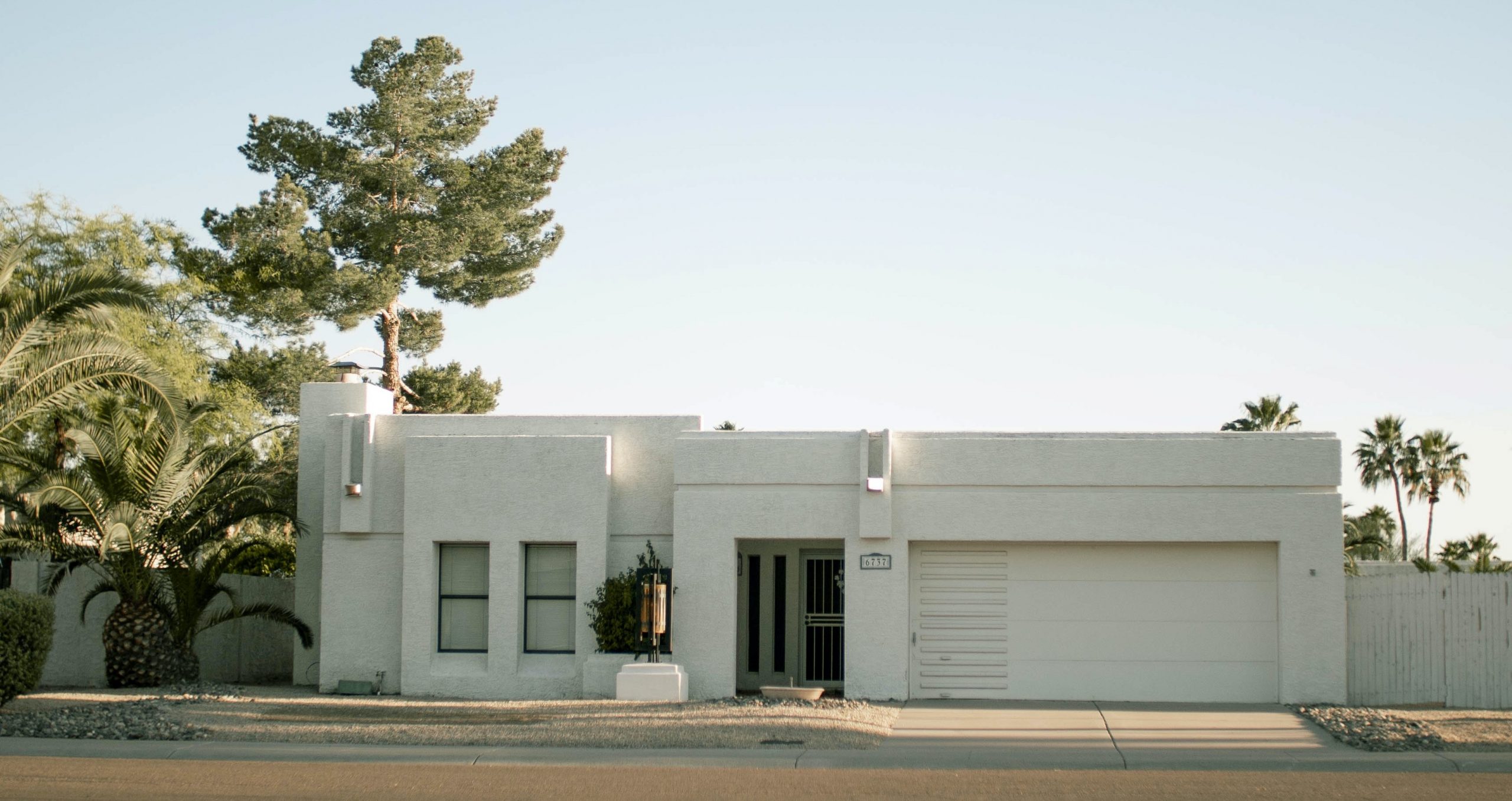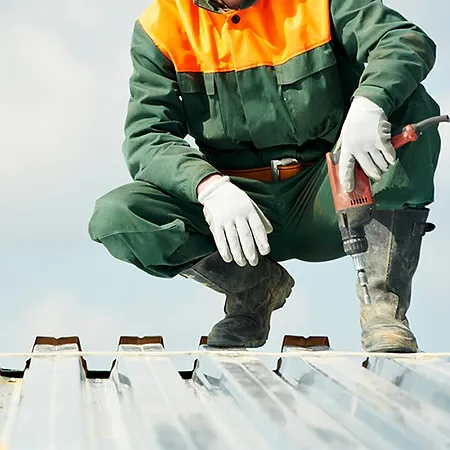 Do you know how old your roof is? Contact us, we can help!!!
We are an Owens Certified Contractor, which means when Acclaimed Roofing installs, repairs, or replaces your roof, you are getting one of the highest-caliber builders in the industry. Our team is continually trained in the latest industry techniques and advancements to ensure a quality installation.