QUALITY PROFESSIONAL ROOFING SERVICES IN
Tempe, AZ
The best roofing company for Homeowners and Businesses in Tempe, AZ.
Looking for professional roofing services in Tempe, AZ?
Acclaimed Roofing is your trusted choice for quality roofing solutions for both homeowners and businesses in the area. Say goodbye to the hassle of searching for reputable Tempe roofing companies and let our experienced team take care of all your roofing needs.
Whether you need a simple roof repair or a large project for your home or business, our experts have the knowledge and experience to deliver superior results. We will evaluate your roof's condition and provide you with honest advice to help protect your roof for life.
At Acclaimed Roofing, we take pride in offering effective and reliable roofing services to all our clients in Tempe, Arizona, and the surrounding areas. Browse through our site to find the services you need, and contact us today for a project quote. Trust us to keep your roof in top shape for years to come!
GET A FREE ESTIMATE TODAY!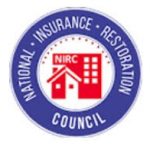 LET US HANDLE THE INSURANCE COMPANY
Our Roofing Services in Tempe, Az
Looking for reliable roofing services in Tempe, AZ? Look no further than Acclaimed Roofing! We understand the importance of precision when it comes to roofing, which is why we offer a wide range of professional roofing services to our clients in Tempe, AZ, including:
√

 

Roof Inspection
Our team conducts thorough roof inspections to assess the condition of your roof and identify any leaks or damages that may exist. Contact us today for a free estimate!
√ Residential Roofing Services
Your roof plays a critical role in protecting your home and your belongings, which is why it's essential to keep it in top shape. Our expert residential roofers provide professional roofing services that you can trust.
√ Roof Repair
From minor repairs to major damage, our experts have the skills and expertise to detect and repair all types of roofing problems.
√ Roof Maintenance
Our team carries out simple and short maintenance routines to help you get the most out of your roof and prolong its lifespan.
√ Commercial Roofing Services
We provide professional roofing services for a variety of commercial industries, including grocery stores, hotels, malls, and more. Our experts can handle all your commercial roofing needs with precision and efficiency.
√ Gutter Repair Tempe, AZ
We offer seamless commercial and residential gutter installation, gutter guards, and more to help protect your property from gutter clogs and excess runoff. Our roofing specialists work closely with you to determine the most suitable type of gutter and accessories for your property.
√ Negotiate With Your Insurance 
Our insurance claim specialists maximize your claim. This helps you keep as much money in your pocket as possible.
When Do You Need to Call Our Tempe, AZ Roofing Contractors
 
As roofing experts in Tempe, AZ, Acclaimed Roofing understands that not all homeowners are familiar with the signs that indicate when it's time to call a professional roofer. Here are a few indications that you should look out for:
If you notice small sagging areas on your roof, it could be due to a leak that has gone unnoticed for a long period. Observe the area under the sag from your attic to inspect the damage. Call us as soon as possible if you notice any signs of sagging.
Loose Nails
Inspect your roof system for any loose nails. These are usually caused by nails that are hammered into a wood joint and eventually back out of the wood due to natural contraction and expansion. If not fixed in time, loose nails can cause roof blow-offs, wood rot, and more.
Clogged Gutters
Without gutter guards, your gutters can trap debris from surrounding vegetation, causing clogging and water dams, which can compromise the structural integrity of your home.
 Higher Cooling or Heating Bills
If you're experiencing higher cooling or heating bills due to the weather, it could be caused by poor ventilation resulting from a faulty roofing system. Your roof could be leaking air, making it less efficient.
Water Damage
If you notice any musty odors or stains on the sheetrock, it's time to get a professional roofer to inspect your roof. Timely diagnosis can prevent mold and mildew from moisture intrusion. Additionally, if you need to get your old swamp cooler removed, this is a common water damage issue in Tempe.
Don't wait until it's too late. Contact Acclaimed Roofing today if you notice any of these signs or suspect that your roof may have any issues. Our roofing contractors in Tempe, AZ are ready to help you!
Living in Tempe Arizona has many advantages, but the severe weather we get sometimes is surely not one of them, especially in terms of hail and heavy wind. Hail damage can really decrease the life of your roof and take years to begin causing problems, but by that time it is too late to file an insurance claim. So, if your home or business has been struck by hail, whether large or small, schedule a professional roof inspection with a roofing contractor ASAP. Our inspections are FREE!
Hail damage is not always detectable from the ground and should have the eyes of a trained specialist. At Acclaimed Roofing, every member of our sales team is trained by a licensed insurance adjuster. When you have roof damage, our experts are here to help and have the knowledge and training to take on even the most challenging roof repair in Tempe. We install and repair a full range of residential roofing systems.
Many Tempe homeowners have already discovered why we are an elite roofer in Tempe. We provide all of our customers with a lifetime workmanship warranty and an upgrade to a 50-year extended manufacturer warranty on the materials that we install. We always use the best weather-rated materials on our installations.
Quality Craftsmanship
At Acclaimed Roofing, we pride ourselves on delivering top-notch workmanship and ensuring 100% customer satisfaction from the beginning to the end of your roofing project. Our skilled craftsmen are trained to the highest standards and take pride in their work, ensuring that your roofing project is completed to the highest standard possible.
Guaranteed Results
Whether you're looking for a contemporary or traditional design, our team of experts are knowledgeable and fully equipped to handle any roofing job. No project is too big or small for us. We treat your Tempe home as if it was our own, and we always strive to exceed your expectations.
Highly Professional
As a licensed and insured roofing company in AZ, Acclaimed Roofing has a team of professionals who can work on any roofing project in Tempe, AZ, whether it's a simple repair or a large project. Our team has the experience and expertise to deliver quality workmanship and exceptional service to all of our clients.
Superior Service
At Acclaimed Roofing, we are committed to providing exceptional service to all of our clients. Before we start any project, we take the time to listen to your needs and provide solutions that fit your lifestyle and budget. Our team of experts is always available to answer any questions you may have and ensure that you are satisfied with the work we provide.
Strength and Durability
We understand the importance of having a strong and durable roof for your commercial building. That's why we are committed to providing the highest quality workmanship combined with exceptional customer service to ensure that your commercial building has the strongest and most durable roof possible, all within your budget.
Affordable Tempe Roofing Contractors
 
At Acclaimed Roofing, we specialize in providing top-notch workmanship and guaranteeing 100% customer satisfaction from the start to the end of your roofing project. Our highly skilled and trained craftsmen are knowledgeable and fully equipped to handle any roofing job, no matter the design, size, or complexity.
As a licensed and insured roofing company in AZ, we take pride in our professionalism and expertise, providing exceptional service that exceeds our clients' expectations. We listen to your needs, analyze your situation, and provide solutions that fit your lifestyle and budget. Our goal is to ensure that your roof is not only aesthetically pleasing but also strong, durable, and long-lasting.
We understand that your home or commercial building is a valuable investment, and that's why we prioritize strength and durability in all our roofing projects. We are committed to providing the highest quality workmanship combined with exceptional customer service, ensuring that your roof can withstand any weather condition and remain functional for years to come.
Don't let your roof fall into disrepair or neglect. Contact us today to schedule a free estimate and inspection. Let our team of experts take care of your roofing needs, so you can focus on enjoying your beautiful, well-maintained home or commercial property.
Pro-Tip: Always check a contractors license, insurance, and Better Business Bureau (BBB) rating.
Do you know how old your roof is? Contact us, we can help!!!
We are an Owens Certified Contactor which means when Acclaimed Roofing installs, repairs, or replaces your roof, you are getting one of the highest caliber builders in the industry. Our team is continually trained in the latest industry techniques and advancements to ensure a quality installation.